JOIN OUR WEEKLY EVENTS!
We have weekly events here at Khaosan World Asakusa Ryokan & Hostel for all of our guests to share and experience Japanese cultures. We believe they help you get the most out of your trip! If you have spare time during your stay with us, make sure to check out our events.
■MATCHA WORKCSHOP – JAPANESE GREEN TEA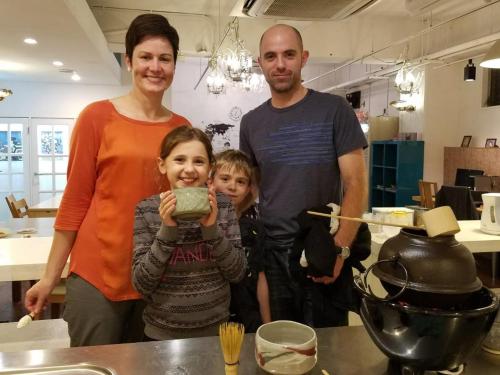 Have you ever tried Japanese green tea? From tea ceremonies to donuts, matcha can be found anywhere in Japanese daily life! Our helpful staff will show you how to make proper Japanese matcha and introduce you to the tea ware used in the tea ceremony. You will learn how to make your own tea back at home!
Event Day: Monday and Wednesday (Except Japanese national holiday)
Event Time: 17:30 – 19:30 (60 mins to finish matcha workshop)
Reservation: No Reservation Needed
Charge: Free of charge
Meeting Place: 1F living room at Khaosan World Asakusa Ryokan & Hostel
■SHODO WORKSHOP – JAPANESE CALLIGRAPHY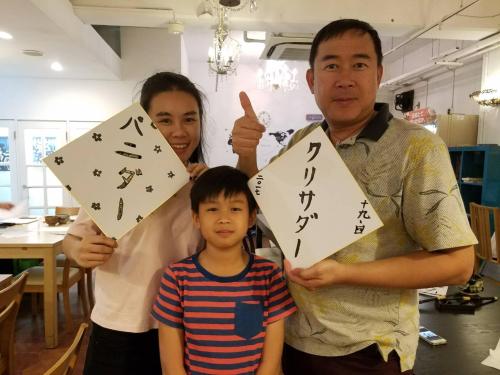 Join our Shodo workshop to learn Japanese calligraphy! Our staff show you how to write your name in Japanese. We provide everything you need – the paper, ink and writing brushes – and you can also take your works home with you for free! Give it a try and you might find yourself a new interesting hobby!

Event Day: Tuesday and Thursday (Except Japanese national holiday)
Event Time: 17:30 – 19:30 (60 mins to finish shodo workshop)
Reservation: No Reservation Needed
Charge: Free of charge
Meeting Place: 1F living room at Khaosan World Asakusa Ryokan & Hostel
■FAKE FOOD WORKSHOP – WAX FOOD SAMPLES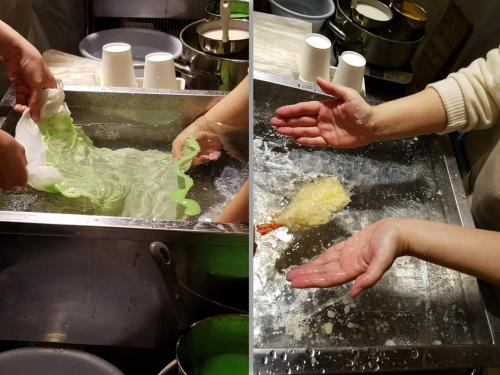 You must have you seen all the delicious looking foods on the restaurant windows, right? This might come as a surprise, but all of the them are actually fake, made of wax and plastic! Making fake food is a big industry in Japan and Asakusa – especially Kappabashi Street – is famous for its food samples. Restaurant businesses from all over Japan come to Asakusa to buy fake food and to learn how to make it themselves. At Khaosan World Asakusa, you can try making your own food samples! And the best thing: it's all free!!

Event Day: Friday (Except Japanese national holiday)
Event Time: 17:30 – 19:30 (40 mins to finish fake food workshop)
Reservation: No Reservation Needed
Charge: Free of charge
Meeting Place: 1F living room at Khaosan World Asakusa Ryokan & Hostel